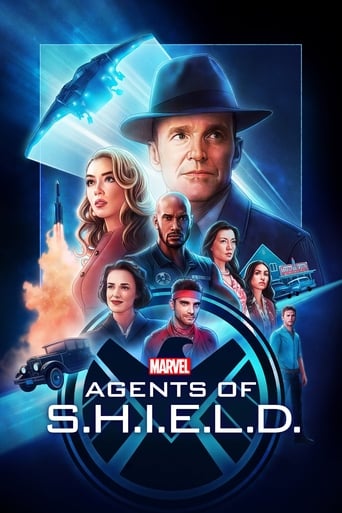 Título Traduzido: Agents of S.H.I.E.L.D. 7ª Temporada Torrent
Título Original: Agents of S.H.I.E.L.D.
IMDB: 7,5/10
Ano de Lançamento S07: 2020
Gênero: Ação, Aventura, Drama
Formato: MKV
Qualidade: WEB-DL 720p, 1080p
Áudio: Inglês
Legenda: Português
Tamanho: 328 MB, 939 MB, 1.9 GB
Qualidade de Áudio e Vídeo: 10
Duração: 42 Min./ Ep.
NOVO EPISÓDIO 06 LEGENDADO
Descrição:Na sétima e última temporada da série de sucesso da Marvel, os agentes da S.H.I.E.L.D. e seus aliados tentarão impedir uma invasão alienígena enquanto se encontram presos no tempo.
Agents of S.H.I.E.L.D. 7ª Temporada 2020 Torrent Dual Áudio e Legendado 720p/1080p WEB-DL Download
Caso haja algum problema de reprodução: K-Lite-Codec-Pack
---
— Legendado —
Episódio 01: HDTV | 720p | 1080p | Legenda
Episódio 02: HDTV | 720p | 1080p | Legenda
Episódio 03: HDTV | 720p | 1080p | Legenda
Episódio 04: HDTV | 720p | 1080p | Legenda
Episódio 05: HDTV | 720p | 1080p | Legenda
Episódio 06: HDTV | 720p | 1080p | Legenda
---
— Dual Áudio e Dublado —
Episódio 01: WEB-DL 720p
**Aguardando Exibição**
Baixar Agents of S.H.I.E.L.D. 7ª Temporada 2020 Torrent Dual Áudio e Legendado